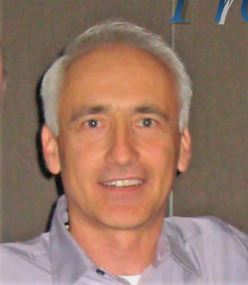 Well it's hard to believe 2018 is already here and the cold spell seems to be ahead of schedule. As you all know January is the time for our AGM and wouldn't you know it I end up being the President of the CNTU. I just want to provide you with a bit of history about my membership with the club. I've been a continuous member of the CNTU since 1990 and unless I am mistaken only Oskar Zovich has a longer tenure than myself. I've seen many wonderful members come and go and some, sadly, are no longer with us as they have passed away. I've also held now every executive position in my 27 years as a member. I took over as secretary in 2003 and really enjoyed this position immensely, so much so that I still edit the newsletter some 15 years later. I am sure the presidency will be just as rewarding – thank you.
More importantly, I want to acknowledge and show appreciation to the previous President of the CNTU, Harpreet Bal. Harpreet has held nearly all the positions as well – 3 of 4 executive positions within the club. He has been a brilliant executive in each capacity and I cannot thank him enough for his contribution to the CNTU. His dedication to the club is second to none and we were lucky to have him in the fold. I sincerely hope he continues with his membership for many years down the road so he too can speak of his years of tenure with fond memories from this very perch once again. More importantly because of this pigeon hobby I met a friend that I know I will have for life and that to me is more important than anything else. Thank you Harpreet for the tremendous difference and credibility you have brought to the CNTU. How lucky are we!
So, our challenge as we go forward has always been the same…how do we get the membership to fly their Tipplers in competition? Above all, we are a flying club and can only have credibility , as such, if we have the flying at the forefront of our focus as a union. Our logo on the cover page emphasizes three areas of importance. First we must PRESERVE the Tippler as a flying breed from England. Second we must continue to PROMOTE the hobby and thus increase interest and involvement in the breed. And lastly, and most importantly, give credibility to the club, breed and hobby through PERFORMANCE – flying the breed is vital. Records are made to be broken and thus elevate the entire hobby to another perspective. I've made a commitment after some 4 years of absence to fly my birds in competition once again. I am hopeful that I can escape the hawks and settling losses to put in some decent times on our fly sheets this year. Wish me luck.
I don't have anything more to add at this time as I want the last message to resonate with the membership and be the central focus for each valued member of this union going forward in 2018. Thank you for entrusting me with the club, I hope I am worthy of your confidence. Now let us all go fly some Tipplers!
Luka
PS. Enjoy the website, we are making updates often, so please check back to see the new items.